Thomas S. Wenger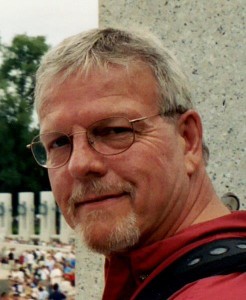 Thomas S. Wenger, 72, of Philipsburg, PA died on Saturday, April 4, 2015 at Mount Nittany Medical Center in State College, PA.
Born on December 25, 1942 in West Reading, PA, he was the son of the late Earl F. & Sara (Althouse) Wenger.  He married the former Winifred H. Jones on August 9, 1975 at the Falling Springs Presbyterian Church in Chambersburg, PA; she survives at home.
Mr. Wenger had served in the U.S. Army in Europe until his discharge in 1964.  He was the transportation manager for Child Advocates of Blair County (Head Start) until his retirement in 2005.  He was a 1961 graduate of the Milton Hershey School in Hershey, PA and attended the University of New Hampshire.
In addition to his parents, he was preceded in death by: a brother, David Wenger; and a sister Joann Scherer.
Along with his wife, Mr. Wenger is survived by: a son, Keith T. Wenger & his wife Deborah of Nicholasville, KY; and two sisters, Miriam Imes of Englewood, FL and Lynda Shuff of Exeter, PA.  He is also survived by: two step-grandchildren, Christina and Tiffany Fields, both of Lexington, KY; and four step-great-grandchildren, Madison, Sydney, Taylor and Luke Thomas.
A memorial wake will be held at the Philipsburg Elks Country Club on Thursday, April 9, 2015 at 7:30 p.m.
Friends will be received on Thursday, April 9, 2015, from 2:00 – 4:00 p.m. and 5:00 – 7:00 p.m. at the Beezer-Heath Funeral Home, 719 E. Spruce St., Philipsburg, PA.
Memorial contributions may be made to the Moshannon Valley Y.M.C.A., PO Box 426, Philipsburg, PA 16866.
Friends may sign the guestbook at beezerheathfh.com.