Welcome to Beezer-Heath Funeral Home
---
A MESSAGE FROM THE HEATH FAMILY TO YOURS…
Our family would like to thank the numerous people who have offered their prayers, condolences and support following the death of our beloved, Joel. His empathy and charismatic persona will be difficult to replace. However, despite the loss of Joel, our family and the staff of our funeral homes remain committed to serving families with empathy, professionalism and exceptional service during their time of loss. Emil Johnson, III, a licensed funeral director and member of our staff since 1997, is now the Supervisor of Beezer-Heath Funeral Home in Philipsburg. If you have any questions, concerns or would like to discuss your funeral service options with us at the Beezer-Heath Funeral Home, do not hesitate to contact us at 342-4310 or here online.
---
The Beezer-Heath Funeral Home has been providing funeral services to the families of the Moshannon Valley area for over sixty-five years. We are firmly committed to providing our families with comfort and exceptional service to help them during their time of loss.
Our funeral home was founded in 1947 by the Late Walter E. Beezer and John S. Heath.  With the passing of Walter E. Beezer in 1957 Robert R. Heath continued the day to day operations until 1976 when Walter's daughter Margaret joined the business until her death in 1993.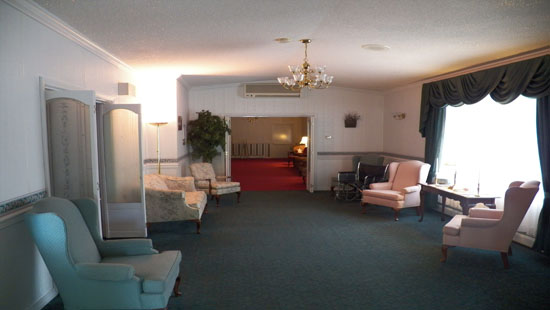 After Margaret's passing, the funeral home came under ownership and management of the Heath family, Robert R. Heath, J. Charles Heath and R. Joel Heath.
In 2008 after the death of Robert R. Heath, Joel Heath and Charles Heath joined in a partnership continuing the families business. Joel is the supervisor of Beezer-Heath Funeral Home and Charles handles the day to day operations of the Heath Funeral Home & Cremation Services located in Osceola Mills. Joel and Charles have been assisted by Emil L. Johnson III at both funeral homes for over 16 years. Joel and Charles are both members of the Pennsylvania Funeral Director's Association, National Funeral Directors Association, and both have served as coroners of Clearfield County.