Lester A. Weidow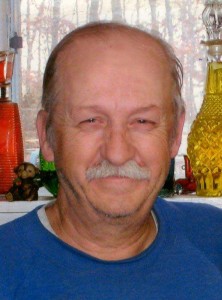 Lester A. Weidow, 70, of West Decatur, and formerly of Warren, PA, passed away in his sleep and went to be with the Lord on Friday, May 29, 2015, at 7:29 pm, at the Mount Nittany Medical Center, State College, PA.
Lester was born on September 9, 1944, in Sheffield, PA, a son of the Late George and Edna (Nickles) Weidow.
Lester was of the Christian faith and attended the First Free Methodist Church, Warren.  He was a 1963 graduate of Warren Area High School.
Lester worked for 46 years of his life. He was first employed as a radio disc jockey upon graduation from high school. He was then employed with the Warren State Hospital, Warren, until his retirement in 1999. While employed with the hospital, his jobs included working in the contracting, welding & carpentry shops, landscaping and the floral shop.
Lester met the former Betty J. Conklin, of West Decatur, while they were both employed at the hospital. Lester and Betty were married on June 14, 1969, in West Decatur, after a five­ month courtship.
Lester and Betty both had jobs outside of their employment at the hospital. They worked together for many years at a Warren area movie theatre. They also owned a second hand store for 35 years that included a ceramics and craft shop.
Lester loved sports, especially baseball and football. His favorite professional teams were the Pittsburgh Pirates and Steelers. His love of football also led him to help coach his son's team while he was in school.
In addition to his wife, Lester is survived by a son, Cory L.A. Weidow and his wife, Betty J., of Philipsburg; three wonderful grandchildren that he was so proud of: Jared, Nickoles and Xavier Weidow, all of Philipsburg; and numerous nieces and nephews. Lester and Betty were also foster parents for a number of children.
He was preceded in death by his mother, Edna, in 1973; his father, George, in 1976; an infant daughter, Hope Marie, on May 13, 1977; an infant son Lester Alan, II, on May 2, 1978; four sisters, Peggy Weidow, Beulah Akers, Rachel Merritt and Deloris Barhight; a half-brother, Harry Weidow and a half-sister, Bertha Merritt.
Lester was an animal lover and he had numerous pets over the years. He was a very good husband, father, grandfather, and friend.
At the family's request, there will be no public visitation or funeral service.
Burial will be at Weiler Cemetery in Warren, PA. Memorial contributions may be made in Lester's memory to Betty J. Weidow, P.O. Box 86, West Decatur, PA 16878.
The funeral arrangements are under the direction of the Beezer-Heath Funeral Home, Philipsburg, PA.
Friends may sign the guestbook at www.beezerheathfh.com.