Dorothy M. "Sis" Watson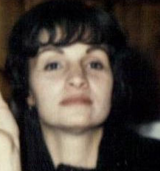 Dorothy M. "Sis" Watson, 79, of Philipsburg, died Friday, December 2, 2016, at Mount Nittany Medical Center, State College.
Born September 28, 1937, in Osceola Mills, she was a daughter of the late Walter E. and Kathryn (Socash) Johnson.
Sis attended Osceola Mills Schools until her senior year, when she transferred to Philipsburg High School.
Sis was married on November 27, 1954, in Winchester, Virginia, to William J. "Bill" Watson, who preceded her in death on April 26, 2014.
She was a member of Grace United Methodist Church, Philipsburg. She retired from the former United Presbyterian Home / Philips Heights after over 30 years of employment in the food service department.
Sis enjoyed a number of hobbies including: cooking, baking, sewing and most of all – spending time with her family.
Her life, so full of love, patience, and joy was a blessing that will remain in the minds and hearts of all that knew her.  Her life and her daily prayers for her family and friends will be missed.
She was preceded in death by her parents and her husband.
Sis is survived by a daughter, Jennifer K. Grefe, of Philipsburg, and her husband, Terry Grefe of Montana; four sons: Richard A. Watson and his wife, Christine, of Culpeper, Virginia, David L. Watson, of Philipsburg, Daniel L. Watson and his wife, Kelly, of Philipsburg, and Douglas J. Watson, of Philipsburg; nine grandchildren: Lori, Emily, Olivia, Sophie, Cameron and Courtney Watson, Aimee Finnigan, Candace Pirritano, and Garrett Grefe; one great-granddaughter, Gracie Finnigan; three sisters: Patsy Copeland, of Canfield, Ohio, Sharon Volpe, of (Janesville) Smithmill, Pa., and Karen Smith, of Selah, Wash.; two brothers, David Johnson, of North Tonawanda, New York, and Robert Johnson and his wife, Florence Jean, of  Lockport, New York; and numerous nieces and nephews.
A private funeral service will be held at the Beezer-Heath Funeral Home, 719 E. Spruce Street, Philipsburg, with Rev. Michelle R. Bodle, officiating.
Interment will be in Philipsburg Cemetery, Philipsburg.
Family and friends may sign the online guestbook and share memories at www.beezerheathfh.com