Shirley (Focht) Vaughn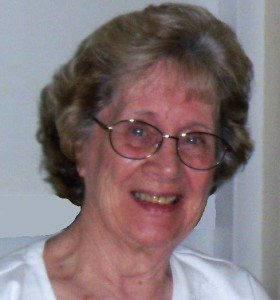 Shirley (Focht) Vaughn, 87, of Windy Hill Village, PSL, Philipsburg, and formerly of the Mount Union area, died Tuesday, March 24, 2015, at the nursing home.
Shirley was born on November 5, 1927, in Tyrone, Pa., a daughter of the Late Charles K. and Ethel (Miller) Focht. Shirley was married on August 3, 1946, in Altoona, Pa., to Jack Denton Vaughn, who survives at the nursing home.
Shirley was a member of the Huntingdon First United Methodist Church, Huntingdon.  She was a 1945 graduate of the Tyrone High School, Tyrone, Pa. Shirley was formerly employed as a secretary with the US Treasury Department, Washington, D.C.  She and her husband, Jack, then owned and operated the former Vaughn's Flower Shoppe, Mount Union.
Shirley was preceded in death by her parents; one brother, Kenneth Focht; three brothers-in-law: John Castel, Gene Stevens and R.W. "Bill" Vaughn and his wife, Lois M. Vaughn.
Shirley, in addition to her husband, Jack, is survived by one daughter, Susan J. Loeb and her husband, Robert, of Philipsburg; one grandson, Steven D. Loeb, of State College; one great-granddaughter, Morgan E. Hott,of Laurel, Maryland; five sisters, Joann Bressler and her husband, Fred, of Tyrone, Rudelle Castel, of Portage, Phyllis Stevens, of Altoona, Sara Kissel and her husband, Don, of Tipton, and Frances Benn, of Altoona; one brother, Stephen Focht and his wife, Debbie, of Bellwood; one sister-in-law, Lois Focht, of Bellwood; and numerous nieces and nephews.
A private memorial service will be held at the convenience of the family with the Rev. Dr. Mary Jo Bruinooge, Officiating. Burial will be at Riverview Cemetery, Huntingdon, Pa.
Memorial contributions may be made in Shirley's memory to the "Chaplain's Fund" and/or the "Benevolent Care Fund" C/O Windy Hill Village, P.O. Box 551, Philipsburg, PA 16866.
Arrangements are under the direction of the Beezer-Heath Funeral Home, 719 E. Spruce St., Philipsburg, PA 16866.
Online condolences may be submitted at www.beezerheathfh.com.