Bruce Vernon Vandegrift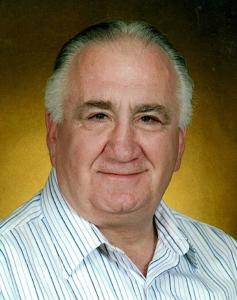 Bruce Vernon Vandegrift, 71, of Philipsburg died Wednesday, October 15, 2014 at the University of Pennsylvania Hospital, Philadelphia surrounded by family after a 3 year courageous fight with an incurable cancer, plasma cell leukemia.
Born on June 11, 1943 in Norristown, PA, he was the son of the late Vernon V. and Ruth (Giles) Vandegrift.  He married the former Mary Louise Harper on July 15, 1967 in Philipsburg, PA; she survives at home.
He was a member of Saints Peter & Paul Catholic Church, Philipsburg; the B.P.O.Elks, #1173, and the Valley Voices both of Philipsburg.  He also served in the Army reserves for six years after graduating high school. Mr. Vandegrift was a member of the National Rifle Association, a former board member of the Moshannon Valley Y.M.C.A., and a former member of the Philipsburg Rotary Club.  He was an avid hunter and enjoyed most anytime he could spend in the woods.
Upon graduating from Penn State he worked for the Pennsylvania Department of Forest and Water.  He came to the Philipsburg area and from 1971 until 1990 he was a partner with his brother-in-law, Dan Harper, in the operation of Belding and Mull of Philipsburg.  From 1990 until his death, he was employed with the Pennsylvania Dept. of Environmental Protection.  Mr. Vandegrift was a 1961 graduate of Conshohocken High School and was a 1963 graduate of Penn State with a degree in Forestry.
In addition to his wife, Mr. Vandegrift is survived by: a daughter, Dr. Tara Vandegrift & her husband, Christopher Evans of Mt. Pleasant, SC; and a son, Dr. Kurt Vandegrift of State College, PA.
The Funeral Mass will be celebrated at 11:00 a.m. on Saturday, October 18, 2014 at Saints Peter & Paul Catholic Church in Philipsburg, PA, with Rev. Robert J. Kelly, celebrant.  Burial will be at Saints Peter & Paul Cemetery in Philipsburg, PA.
The family will receive friends from 10:00 – 11:00 a.m. at church on Saturday.  Arrangements are under the direction of the Beezer-Heath Funeral Home, Philipsburg, PA.
In lieu of flowers, contributions may be made to:
Hope Lodge of Central Pennsylvania
125 Lucy Ave.
Hummelstown, PA 17036
or
Pennsylvania Forest Fire Museum Association
6151 Route 209
Stroudsburg, PA 18360-4171
Friends may sign the guestbook at beezerheathfh.com.