Jeffrey A. Schnur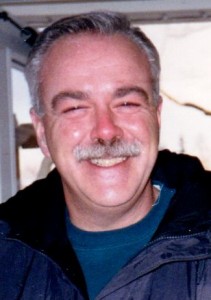 Jeffrey A. Schnur, 55 of Lancaster, PA passed away Friday, September 7, 2012 at his residence.
He was born on July 31, 1957 in Philipsburg, PA to John F. "Jack" Schnur, Sr. and Patricia (Kirk) Schnur, who survive, of Chester Hill, PA.   Jeff is also survived by his companion of 22 years, Bruce A. Grine of Lancaster, PA.
Jeff was Methodist by faith.  He was a member of the Drum Corps International, which is an international drum competition.  He was formerly a member of the Tyrone Guards (formerly the Gardner Guards) of Tyrone and was an instructor at various high school band camps for several years.
Jeff had been employed with Dickies Menswork Clothing of Lancaster and had also worked as a banquet consultant.  He was a 1975 graduate of the Philipsburg-Osceola Area High School and had attended Clarion University.
He was preceded in death by his paternal grandparents and maternal grandfather.
In addition to his parents and companion, Jeff is survived by: two sisters, Judith E. Schnur of Chester Hill, PA and Sharon A. Bloom of Chester Hill, PA; a brother, John F. Schnur, Jr. and his companion, Billie Cheslock of Williamsport, PA; his maternal grandmother, Daisy Burns of Brisbin, PA; a nephew, Cody Bloom and a niece, Macy Bloom, both of Chester Hill, PA.
The funeral service will be held at 11:00 a.m. on Wednesday, September 12, 2012 at the Beezer-Heath Funeral Home in Philipsburg, PA, with Rev. Brenda K. Leigey officiating.  Burial will be at the Umbria Cemetery in Osceola Mills, PA.
Visitation will be Tuesday, September 11, 2012 from 2:00 – 4:00 & 6:00 – 8:00 p.m. and on Wednesday from 10:00 – 11:00 a.m. at the funeral home.
Memorial contributions may be made to a charity of the donor's choice.