Gary R. Ruden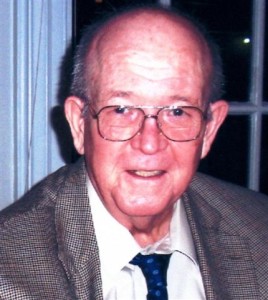 Gary R. Ruden, 74, of Philipsburg passed away on Saturday, July 20, 2013 at his residence.
He was the son of the late Andrew R. and Verna M. (Mills) Ruden, born on January 26, 1939 in West Decatur, PA.  On September 3, 1966 at the First Church of Christ in Philipsburg, Gary married the love of his life, the former Carol L. Shoff, who survives him at home.

Gary was a protestant by faith.  He served in the United States Navy from June 1956 until his discharge in December 1959.  His last duty assignment was a 9 month tour of duty in the Mediterranean aboard the U.S.S. Essex.  Gary was very active in his community for years, serving on the board of directors of the Moshannon Valley YMCA; and was a member of the Philipsburg Rotary Club and Moshannon Valley Industrial Development Authority.  He was an avid reader and loved fishing, hunting and traveling.
He was employed at Warner-Lambert Co., Lititz, Pennsylvania as an accountant and later as a purchasing agent.  In 1972 he returned to Philipsburg and joined the management team at Charles Navasky & Company until his retirement in 2004.
Gary was a 1956 graduate of the Philipsburg High School and a 1962 graduate of the Altoona School of Commerce.
In addition to his parents, he was preceded in death by: his mother-in-law, Bernice Shoff Kolbe; a brother-in-law, Ed Navasky; a special aunt and uncle, Arthur and Ruth Rydberg, and his ex son-in-law, Dr. Michael A. Capatch.
As well as his wife Carol, he is survived by: his daughter, Kelly R. Ruden, of Osceola Mills; and his grandchildren, whom he dearly loved, Marena B. Capatch and Chase A. Capatch, both of Osceola Mills.
Also surviving is a sister, Dona R. Navasky and her children, Charles "Chuck" Navasky and his wife, Jaye; Leslie Gonder and her husband, Greg; and Ruthi Taylor and her husband, Scott, all of Philipsburg, and great-nieces and great-nephews, Carly, Cole, Jakob, Mia, Andrew, and Max and great-great-nephews Ryann and Liam.
He is also survived by a brother in law, Bob Shoff and his wife, Louise, their daughter, Allison and grandson, Evan, all of Arizona; brother in law, Wesley Shoff and his wife, Bethany of Alabama, their sons, Nate of Alabama and Dr. Hugh Shoff and his wife, Lisa of Kentucky.
A memorial service will be held at 2:00 p.m. on Saturday, September 21, 2013 at the Beezer-Heath Funeral Home in Philipsburg, PA, with Rev. John T. Dill officiating.
Military honors will be accorded by members of the Moshannon Valley Independent Honor Guard.
In lieu of flowers, memorial contributions in Gary's memory may be made to:
Clearfield Hospital Hospice
PO Box 992
Clearfield, PA 16830
"OR"
Philipsburg Veteran's Memorial
PO Box 1
Philipsburg, PA 16866
"OR"
Clearfield Co. SPCA
275 21st Street
Clearfield, PA 16830.
Friends may sign the guestbook at: beezerheathfh.com.