John M. Poole, Sr.
John M. Poole, 69, of Philipsburg, PA passed away on Thursday, September, 19, 2013 at his residence.
He was the son of the late Thomas & Helen (Haag) Poole.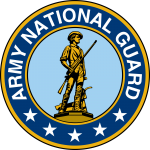 Mr. Poole was protestant by faith and served 4 years  in the Army National Guard.  He was a carpenter by trade for over 30 years until retiring.  He was a graduate of the Curwensville, High School.
In addition to his parents, he was preceded in death by: two brothers, Thomas and James Poole; and two sisters, Elizabeth Raab and Ruth Belle Larson.
John is survived by: a daughter, Karen L. English & her husband Chad of Philipsburg, PA; a son, John M. Poole, Jr. & his wife Tina of Brookville, PA; a sister, Eleanor Shubert & her husband Joe of Rochester, NY; and a brother, William Poole & his wife Sarah of Glen Richey, PA.  He is also survived by: seven grandchildren: Miranda & Taylor English; Megan & Gracie Poole; and Jessie, Dillon & Brendon Yard; and several nieces and nephews.
The funeral service will be at 11:00 a.m. on Wednesday, September 25, 2013 at the Grace United Methodist Church in Philipsburg, PA, with Rev. Mark Thumma officiating.
At John's request there will be no visitation.
Memorial contributions may be made to Beezer-Heath Funeral Home, 719 E. Spruce St., Philipsburg, PA 16866.
Friends may sign the guestbook at:  beezerheathfh.com.