Gerald G. "Jerry" Pollock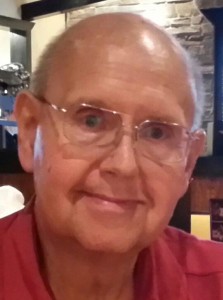 Gerald G. "Jerry" Pollock, 69, of Hawk Run, PA passed away on Monday, September 9, 2013 at his residence.
He was the son of the late George & Mary (Danko) Pollock, born on July 5, 1944 in Philipsburg, PA.  He married the former Alice Simcox on February 5, 1966 at Saints Peter & Paul Catholic Church in Hawk Run, PA.  She Survives him at home.
He was a member of Saints Peter & Paul Catholic Church, Hawk run, PA.  Jerry was very active within his church serving as an alter server in his youth and currently as a Eucharistic Minister, usher and a reader.  He and his wife Alice, also served the Eire Diocese for four years as a lead couple for the engagement encounter.  He was a life member of the Wallaceton and Morris Township Fire Companies.  For 53 years he was active with Morris Township as Past President, Rescue Chief, Assistant Chief and Fire Police Captain.  He also served as a first responder and volunteered as an EMT with Philipsburg and Clearfield ambulance services.  Jerry was appointed in 1986 as volunteer Deputy Director of Clearfield Emergency Management, a position he held until his death.  He was also Emergency Management Director for Morris and Cooper Townships.  Jerry is a past chairman and assistant scout master for West Branch Troop #46, Boy Scouts of America and was presented the Bucktail Council Award for his service to scouting.  He also supported the West Branch school sports and band programs as an announcer for their events.  Jerry was very civic minded and never hesitated to volunteer his time for worthwhile areas with his church, community and friends.
Jerry had worked for 14 hears for the Marhoffer Baking company, serving in the Clearfield area.  He had also been employed with the Thompson Coal company, Mansun Bus Company, Master Chrysler-Plymouth of Clearfield and the Fullington School Bus Co.  For the past 45 years, Jerry was probably best known as a "disc-jockey" / radio personality for radio station WPHB in Philipsburg, PA.  He was also known for creating his own special blend of classic country, 50's & 60's, rock'n roll, gospel and polka music.  He was a 1962 graduate of the Morris-Cooper High School.
He is survived by:  a son, Jerry Paul Pollock & his wife Jill of Treasure Lake, DuBois, PA; two brothers, Ronald Pollock & his wife Dolores of Winburne, PA and James Pollock of Philipsburg, PA..  He is also survived by:  four G0d-children; several nieces and nephews; and his beloved dogs, Abby and Linus.
Mass of Christian Burial will be celebrated at 10:00 a.m. on Friday, September 13, 2013 at Saints Peter & Paul Catholic Church in Hawk Run, PA, with Rev. Robert J. Horgas, celebrant.  Burial will be at the Saints Peter and Paul Catholic Cemetery in Hawk Run, PA.
Visitation will be Thursday, September 12, 2013 from 3:00 – 8:00 p.m. at the Beezer-Heath Funeral Home in Philipsburg, PA.
The rosary will be recited at 3:00 p.m. on Thursday at the funeral home.
Memorial Contributions may be made to:
Clearfield County Agency on Aging
Blizzard Box Program
103 N. Front St.
Clearfield, PA 16830
 OR
Saints Peter & Paul Catholic Church
22 St. Agnes Drive
Morrisdale, PA 16858
Friends may sign the guestbook at: beezerheathfh.com.