Gerald P. "Jerry Paul" Pollock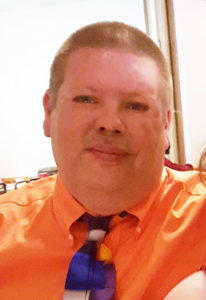 Gerald P. "Jerry Paul" Pollock, 51, of Treasure Lake, died unexpectedly Sunday, October 29, 2017, at Penn Highlands, DuBois.
Jerry Paul was born on September 6, 1966, in Philipsburg, the beloved son of Alice J. (Simcox) Pollock, whom survives of Hawk Run and Gerald G. "Jerry" Pollock, whom preceded him in death.
He was a 1984 graduate of West Branch Area High School, Allport. During his junior year in high school, he attained the rank of Eagle Scout as a member of Troop 46, Bucktail Council, Boy Scouts of America. Following high school, he graduated from the Williamsport Hospital Paramedic Program in 1986.
Jerry Paul met the love of his life, the former Jill M. (Pyle), and they were married on April 22, 1995, at the Punxsutawney Church of God.
Jerry Paul began his professional career in Kansas City, Missouri, where he was first employed as a firefighter paramedic then as a paramedic for Claycomo and MAST. He then moved back to Pennsylvania where he continued his medic career for ASMC at Citizens, Punxsutawney and Clearfield. He continued his career in public service work as a Deputy Director for the Clearfield County Department of Emergency Services and the Silver Jackets Organization.
He was a member of the Central District Fireman's Association. He was a lifetime member of the Wallaceton and Morris Township Fire Departments. He was also a member of Northpoint Fire Dept. and he was a volunteer for their water rescue team which he recently attended training in South Bend, Indiana. He was also a member of the Treasure Lake Sportsmen's Club and enjoyed participating as an instructor for their "Women on Target" program.
In his spare time, he loved cooking, canning, woodworking, traveling and spending time with his family.
The family will receive friends from 4 to 8 pm on Wednesday, November 1, 2017, at the Beezer-Heath Funeral Home, 719 E. Spruce Street, Philipsburg. A memorial service will be held at the convenience of the family.