Stephen M. Pastir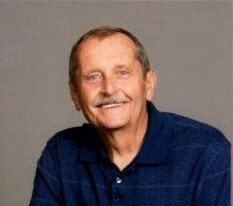 Stephen M. Pastir, 70, of Philipsburg, died Friday, January 5, 2018, at Milton S. Hershey Medical Center, Hershey.
Stephen was born on November 27, 1947, in Philipsburg, a son of Stephen P. and Anna E. (Evanchick) Pastir, both of whom preceded him in death.
He was a 1966 graduate of Philipsburg-Osceola Area High School. He served from 1967-1972 with the US Army
Reserves, Clearfield.
He was employed throughout his working career with the Office of Physical Plant with the Pennsylvania State University, University Park Campus. He retired in 2005 after 38 years of service.
Stephen was a member of St. Paul's Episcopal Church, Philipsburg; where he served for many years as a Junior Warden and as a member of the Vestry.
He also served for many years on the Philipsburg Cemetery Board.
Stephen was married on May 2, 1970, in Philipsburg, to the former Joanne Kanour, who survives at home.
He is also survived by one daughter, Bethann Martin and her husband, Shawn, of West Decatur; one son, Gregory S. Pastir and his wife, Amy, of Point Pleasant, New Jersey; four grandchildren: Steeler Gromoll and Tyler Pastir, both of Point Pleasant, New Jersey, and Hunter and Matthew Martin, both of West Decatur; two sisters, Dorothy Vaughn and Patricia Sankey, both of Philipsburg; and a number of nieces and nephews.
A Requiem will be celebrated on Wednesday, January 10, 2018, at 11:00 am at St. Paul's Episcopal Church, Philipsburg, with Rev. Fr. Robert McKay, IV, Officiating.
Visitation will be on Tuesday, January 9, 2018, from 4 to 8 pm at the Beezer-Heath Funeral Home, 719 E. Spruce Street, Philipsburg.
Military Honors will be accorded by the Philipsburg Independent Honor Guard.
Interment will be in Philipsburg Cemetery.
Memorial contributions may be made in Stephen's memory to St. Paul's Episcopal Church, P.O. Box 170, Philipsburg, Pa 16866 or to the charity of the donor's choice.