Theresa L. Novak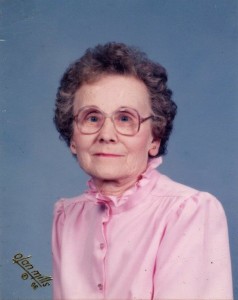 Theresa L. Novak, 94, Hawk Run died Thursday, March 3, 2016 at Windy Hill Village, P.S.L., Philipsburg.
She was born on July 6, 1921 in Hawk Run, a daughter of the late Andrew and Anna (Minarch) Novak.
Theresa was a member of Sts.Peter and Paul Catholic Church, Hawk Run where she was also a member of the church altar and rosary society.
She was a 1939 graduate of the Morris Township High School and enjoyed sewing and flower gardening.
She had been employed as a seamstress with Charles Navasky and Company, Philipsburg until retiring.
In addition to her parents, Theresa was preceded in death by eight sisters, Mary Rusnak, Margaret and Betty Dobbo, Anne Troise, Martha Novak, Agnes Boyd, and infants, Sophie and Anne Novak; and four brothers, John, Andrew, Joseph, and George Novak.
She is survived by a sister, Dorothy M. Colton of Kirkwood, New York and numerous nieces and nephews.
Mass of Christian Burial will be celebrated on Monday, March 7, 2016 at 10 a.m. at Sts. Peter & Paul Catholic Church, Hawk Run with Rev. Robert J. Horgas as celebrant.
Interment will follow at Sts. Peter & Paul Cemetery in Hawk Run.
Friends will be received on Sunday, March 6, 2016 from 2 -4 p.m. at the Beezer­ Heath Funeral Home, Philipsburg.
The rosary will be recited at 2 p.m. on Sunday at the funeral home.
Family and friends may sign the guestbook and share memories at beezerheathfh.com