Frank Mohnal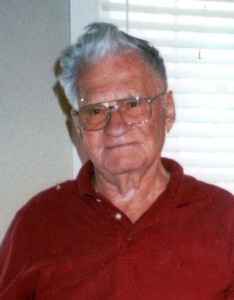 Frank Mohnal, 91, of Philipsburg died, Sunday, February 7, 2016 at the Mount Nittany Medical Center, State College.
Born on February 1, 1925 in Madera, he was a son of the late John and Fannie (Mandrick) Mohnal.
Mr. Mohnal was a member of the Nativity of the Theotokos Orthodox Church, Madera and was an Army veteran of W.W. II.
He was a self-employed truck driver and later worked as a heavy equipment operator for the A.W. Long Coal Company until retiring.
On July 19, 1952 in Houtzdale, he married the former Julia A. Duke, who survives at home.
He is also survived by two sons, John M. Mohnal and his wife, Kathy of Morrisdale, and Thomas J. Mohnal and his wife, Jean of Manassas, Virginia; a granddaughter, Melissa Mohnal of Manassas, Virginia; a sister, Helen Smolen of Cleveland, Ohio; a brother, Joseph Mohnal of Clearfield; and numerous nieces and nephews .
In addition to his parents, Mr. Mohnal was preceded in death by three sisters, Kate, Ava, and Anne; and four brothers, Michael, George, Nick, and Wasco.
Funeral services will be held on Sunday, February 14, 2016 at 1 p.m. at the Beezer-Heath Funeral Home, Philipsburg with Rev. John Gibbons officiating. Interment will be at Sacred Heart Cemetery in Brisbin.
Friends will be received on Saturday, February 13, 2016 from 2 – 6 p.m. at the funeral home. Military honors will be accorded on Sunday at the funeral home by members of the Moshannon Valley Independent Honor Guard.
Friends and family may sign the guestbook and share memories at www.beezerheathfh.com