James S. Mills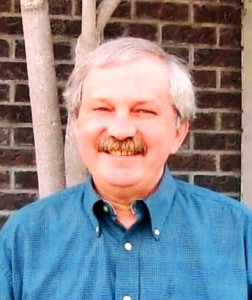 James S. Mills, 69, of Glass City, Philipsburg, passed away Monday, February 1, 2016 at the Mount Nittany Medical Center, State College.
He was born in Philipsburg on October 17, 1946, a son of the late Dr. George W. and Margaret H. (Richards) Mills of Houtzdale. Mr. Mills grew up in Houtzdale and was formerly a member of the Houtzdale First United Methodist Church.
Mr. Mills was a 1964 graduate of the Moshannon Valley High School, where he participated in football and basketball.
He was a Navy veteran of the Vietnam War.

Throughout his life, Mr. Mills was an avid hunter and fisherman. He was instrumental in the organization of the Wood Duck Chapter of Trout Unlimited, where he was a past president, and the operation of the fish hatchery. He was also a longstanding member of his family's Houtzdale Hunting Club and the Elks Country Club of Philipsburg.
He had been employed with True Value Hardware in Philipsburg, State Equipment of Chester Hill, and finally as a supervisor with Anderson Equipment until his retirement in 2011.
On December 26, 1982 in Greenville, South Carolina, he married the former Barbara Morrison, who survives at home. Also surviving is his daughter, Amy Plummer and her husband, Marvin and his grandson, Maxwell James Plummer, all of Santa Cruz, California; two brothers, George Mills and his wife, Eva Lynn of Mechanicsburg, and Paul Scott Mills and his wife, Cindy of Osceola Mills; a nephew, Dr. Steven E. Mills and family of Latrobe; a niece, Meredith A. Mills, Esquire, of Washington, D.C.; and an aunt, Nancy Hummel and her husband, William of Morrisdale. Numerous friends and relatives here and in the Harrisburg area also share in his passing.
Friends and family are invited to participate in a service of remembrance on Saturday, February 6, 2016 from 12 -2 p.m. at the Beezer-Heath Funeral Home, Philipsburg. Interment will follow at the I.0.0.F. Cemetery, Brisbin.
Friends and family may sign the guestbook and share memories at www.beezerheathfh.com