Joseph G. Medzie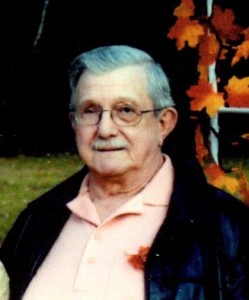 Joseph G. Medzie, 72, of Philipsburg, PA died on Saturday, May 16, 2015 at Windy Hill Village P.S.L. in Philipsburg, PA.
Born on May 16, 1943 in Morrisdale, PA he was the son of the Late George A. and Helen (Paddock) Medzie.  He is survived by his former wife Martha (Gilday) McCoy of Clearfield, PA.  In 1974 he married the former Jane Brumbaugh who preceded him in death in 2008.
Mr. Medzie was a member of the Trinity United Methodist Church in Philipsburg, PA and served on the Philipsburg Veterans Memorial Committee.  He was also a social member of the Veterans of Foreign Wars, Louis Jenkins Post #3450 and the American Legion, John Ashley Dennis Post #437, both of Philipsburg, PA and the Fraternal Order of Eagles, Aerie #812 of Clearfield, PA.
He had worked several construction jobs before establishing his own business as Medzie Construction of Philipsburg.  He had also been at one time a part owner of the Pioneer Tap Room in Philipsburg.  He was a 1961 graduate of the Morris Township High School.
In addition to his parents and second wife he was preceded in death by: a grandson, Mathew "Duke" Carter and a brother, James L. Medzie.
He is survived by: three daughters, Teresa Medzie Blowers Smeal & her husband Jody of Clearfield, PA, Mary Jo Sedgwick & her husband Richard of Osceola Mills, PA and Angela Medzie Sloan & her husband Anthony of Clearfield, PA; two step-sons, Keith Lucas of Philipsburg, PA and Carl Brumbaugh & his wife Julie of West Virginia; three sisters, Catherine Perks of West Chester, PA, Helen Ott of Clearfield, PA and Shirley O'Brien of Glenmore, PA; and two brothers, Alfred Medzie of NJ and Charles Medzie of Allport, PA.  He is also survived by: his former daughter in law, Linda Steffon & her husband Todd of Pine Glen, PA; numerous grandchildren, great-grandchildren, great-great-grandchildren and several nieces & nephews.
The Funeral Service will be held at 6:00 p.m. on Friday, May 22, 2015 at the Beezer-Heath Funeral Home in Philipsburg, PA, with Rev. Brenda K. Leighey officiating.
Visitation will be held Friday, May 22, 2015 from 3:00 – 6:00 p.m. at the funeral home.
In lieu of flowers contributions may be made to the family in care of Mary Jo Sedgwick, 71 Venetta's Lane, Osceola Mills, PA 16666.
Friend may sign the guestbook at www.beezerheathfh.com.