T. Scott Mease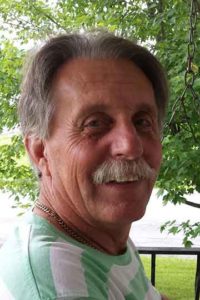 T. Scott Mease, 66, of (North) Philipsburg, died Friday, August 11, 2017, at Mount Nittany Medical Center, State College.
Scott was born on August 12, 1950, in Philipsburg, a son of Martin L. and Betty (Phillips) Mease Hileman, both of whom preceded him in death.
Scott was a 1969 graduate of Philipsburg – Osceola Area High School. He retired as a foreman after 35 years of employment with Payne Custom Builders, Bellefonte.
He was an avid sports fan. He especially enjoyed golf, watching NASCAR races and rooting for the Pittsburgh Steelers.
Scott was married on August 19, 1970, in Eden, North Carolina, to his high school sweetheart, the former Michal M. "Shelly" Gallo, who survives at home.
He is also survived by one daughter, Monique Mease Adams and her fiancé, Nelson Berrios; one beloved grandson, Zachary Tyler Scott Adams; and one brother, Martin L. Mease, all of Altoona.
A visitation for family and friends will be on Wednesday, August 16, 2017, from 4 to 6 pm at the Beezer-Heath Funeral Home, 719 E. Spruce Street, Philipsburg.
Memorial contributions may be made in Scott's memory to the Clearfield County SPCA, 275 21st. Street, Clearfield, Pa 16830.