Michal M. "Shelly" Mease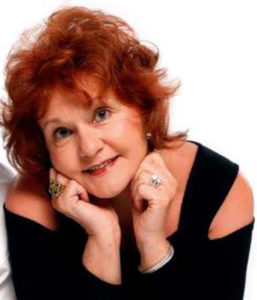 Michal M. "Shelly" Mease, 64, of (North) Philipsburg, died Saturday, October 7, 2017, at her residence.
Born January 21, 1953, in Philipsburg, she was a daughter of Paul Gallo, Jr., whom preceded her in death and Elizabeth "Betty" (Richards) Gallo, whom survives of RD Philipsburg.
Michal was a member of the Kingdom Hall of Jehovah's Witnesses, RD Philipsburg. She was a 1970 graduate of the Philipsburg – Osceola Area High School.
Shelly was employed for many years as a front desk receptionist for the Harbor Inn; and also, as a school bus driver for Long Motor Buses, both of Philipsburg, until her retirement.
She was married on August 19, 1970, in Eden, North Carolina, to her high school sweetheart, T. Scott Mease, whom preceded her in death on August 11, 2017.
She is survived by a daughter, Monique Mease Adams and her fiancé, Nelson Berrios; one beloved grandson, Zachary Tyler Scott Adams, all of Altoona; one sister, Lisa M. Sievers and her husband, Alfred "Al" C. Sievers, Jr., of (North) Philipsburg; two brothers, Wayne B. Gallo, of Jersey City, New Jersey and Paul J. Gallo, II and his wife, Marianne, of Middletown; and numerous nieces and nephews.
The family will receive friends on Wednesday, October 18, 2017, from 6 to 8 pm, at the Beezer-Heath Funeral Home, 719 E. Spruce Street, Philipsburg.
Memorial contributions may be made in Shelly's memory to the Clearfield County SPCA, 275 21st. Street, Clearfield, Pa 16830.