Lena P. McClellan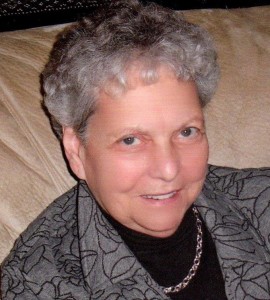 Lena P. McClellan, 84, of Philipsburg, PA passed away on Friday, August 23, 2013 at Windy Hill Village in Philipsburg, PA.
She was the daughter of the late Gurnee & Elsie (Yingling) McClellan, born on May 9, 1929 in Philipsburg, PA.
Ms. McClellan was a member of  St. Paul's Episcopal Church in Philipsburg,.  She was a life member of the AMVETS Auxiliary, Post 159, Philipsburg and also served as Past State Chaplain for the AMVETS.  Lena was a member of the B.P.O. Elks #1173, Philipsburg where she was the chairman of the veteran's program.  She was also a member of the Mosquito Creek Sportsmen's Association; the Clearfield American Legion Auxiliary; the Gold Stripe Club with the Veterans of Foreign Wars Post 5020, Osceola Mills; the Gearhartville  Sportsman's Club' the Fraternal Order of Eagles Auxiliary, Aerie 812, Clearfield; the Fraternal Order of Police, Lodge #51, Bald Eagle; and the International Brotherhood of Teamsters, Local #8, State College.
Lena initially worked for Charles Navasky & Company in Philipsburg.  She was then employed with the Pennsylvania State University where she remained until her retirement.  She attended the Philipsburg High School and later earned her GED in 1982.
In addition to her parents, Lena was preceded in death by: four sisters, Ruth Ellen Miller, Betty Bell, Mary Snyder and Frances Orwick; and four brothers, Clarence Yingling, George McClellan, Andrew McClellan, and Nathan McClellan.  She was the last of her generation.
She is survived by: two daughters, Paula Colose & her husband Paul A. Sr. of Philipsburg, PA and Rose Ann Cutler and her husband Ralph of Morrisdale, PA; and a son, Douglas L. McClellan, Sr. of  Philipsburg, PA.  Lena is also survived by: eight grandchildren, Angela Luther & her husband John of Cape Coral, FL, Paul A. Colose, Jr. & his wife Diane of Wilmington, DE, John J. Cutler & his wife Tina of Bellefonte, Daniel L. Cutler & his wife Alissa of West Decatur, Corey F. Cutler of Morrisdale, Tracy McGhee & her husband Shane of Petersburg, PA, Douglas L. McClellan, Jr. of Philipsburg, and Erica Renee McClellan & her fiance Albert J. Curtis of Bellefonte; eight great grandchildren, Alicia Colose; Chad Kaiser; Robert and Justin McGhee, and Emma, Evan, London and Bryer Cutler; two sisters-in-law, Barbara and Vivian McClellan; and numerous nieces and nephews.
The Funeral service will be at 11:00 a.m. on Wednesday, August 28, 2013 at the Beezer-Heath Funeral Home in Philipsburg, PA,  Rev. William R. Walker officiating.  Burial will be at the Philipsburg Cemetery in Philipsburg, PA.
Visitation will be Tuesday, August 27, 2013 from 4:00 – 8:00 p.m. and on Wednesday from 10:00 – 11:00 at the funeral home.
An Elks memorial service will be held Tuesday at 7:00 p.m. at the funeral home.
Memorial Contributions may be made to: St. Paul's Episcopal Church, PO Box 170, Philipsburg, PA 16866.
Friends may sign the online guestbook at: beezerheathfh.com.