William Arthur Long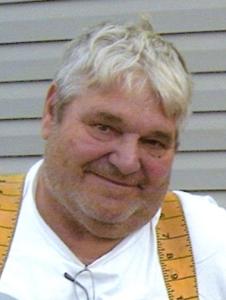 William Arthur Long, 70, of Munson, PA and formerly of Philipsburg, PA died on Wednesday, October 8, 2014 at his residence.
Born on January 31, 1944 in Philipsburg, PA, he was the son of the late Arthur William & Ruth M. (Goodman) Long.  He married the former Gail Mears on June 29, 1963 in Winchester, VA; she survives at home.
He was a member of Grace United Methodist Church in Philipsburg, PA.  Mr. Long was a member of Moshannon Lodge #391, Free & Accepted Masons in Philipsburg and was a member of the Valley of Williamsport Consistory.  He was also a member of the Jaffa Shrine Temple in Altoona and was a life member of the Hope Fire Co. in Philipsburg. He had a keen interest and knowledge of equipment.  He was also an avid sprintcar fan and was a push car for the Williams Grove and Port Royal speedways for 30 years.  Mr. long was co-owner and operator of a coal excavating and disposal company.
In addition to his wife, Mr. Long is survived by: a daughter, Robin Coval & her husband, Patrick J. of Philipsburg, PA; a son, Robert Long & his wife Mary "Crissy" of Munson, PA; two sisters, Janice R. Hugar of Morrisdale, PA and Cindy K. Fitt & her husband Bill of Osceola Mills, PA; and two brothers, John A. Long & his companion Janina of Philipsburg, PA and Jim Long & his wife Barbara "Bonnie" of Philipsburg, PA.  He is also survived by five grandchildren, Lindsey, Patrick "Reggie" and Erica Coval, all of Philipsburg and Rebecca and Jessica Long, both of Munson; and several nieces and nephews.
The funeral will be held at 2:00 p.m. on Sunday, October 12, 2014 at the Beezer-Heath Funeral Home in Philipsburg, PA, with Rev. Mark Thumma officiating.  Burial will be at the Philipsburg Cemetery in Philipsburg, PA.
Visitation will be Saturday, October 11, 2014 from 2:00 – 4:00 and 6:00 – 8:00 p.m. and on Sunday from 1:00 – 2:00 p.m. at the funeral home.
A masonic memorial service will be held at 7:00 p.m. on Saturday at the funeral home.
Memorial contributions may be made to Grace United Methodist Church, 912 East Pine Street, Philipsburg, PA 16866.
Friends may sign the guestbook at beezerheathfh.com.