Jennifer Ann Kennedy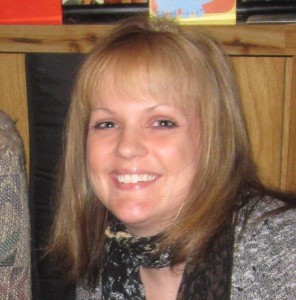 Jennifer Ann Kennedy, 34, of Philipsburg, PA died on Thursday, August 14, 2014 at her residence.
She was born on February 12, 1980 in State College, PA.  She is survived by her mother, Anna M. (Carson) Kennedy and father and stepmother, John D. & Susan D. Kennedy all of Philipsburg,
Ms. Kennedy was a member of the First Evangelical Lutheran Church in Philipsburg, PA.  She was a dental assistant by occupation and was a 1998 graduate of the Philipsburg-Osceola Area High School and had attended the Altoona campus of Penn State.
She was preceded in death by: maternal grandparents, Paul & Elizabeth (Black) Carson; paternal grandparents, William & Anna (Kasper) Kennedy; and sister Krista Joyanne Kennedy.
In addition to her parents, Ms. Kennedy is survived by: her three year old son, Everett Kennedy Maska of Philipsburg, PA; and her aunt, Joyanne Kennedy of Philipsburg, PA.
The funeral service will be held at 11:00 a.m. on Monday, August 18, 2014 at the Beezer-Heath Funeral Home in Philipsburg, PA; with Rev. Robert J. Way officiating.
Visitation will be on Sunday, August 17, 2014 from 2:00 – 4:00 p.m. and 6:00 – 8:00 p.m. and on Monday from 10:00 – 11:00 a.m. at the funeral home.
In lieu of flowers, memorial contributions may be made for the establishment of a trust fund for Jennifer's son, Everett, in care of his grandmother, Anna Kennedy, 2754 Port Matilda Highway, Philipsburg, PA 16866.
Friends may sign the guestbook at: beezerheathfh.com.