Robert John Kashella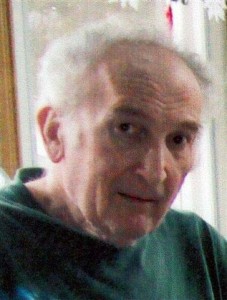 On Friday, August 24, 2012, Robert John Kashella, of Philipsburg, stepped out of his earthly temple, more alive than he ever was before, into the arms of his beloved savior, Jesus Christ.  Before his homecoming, while he was still with us, he was a faithful believer in Christ.  He was a member of the Jubilee Christian Center in Hyde, PA and was a loving husband, brother, uncle and friend.  He served in the U.S. Army from 1961 – 1963 and was a member of the 2C's & B Beekeepers Association.  Bob was a lifelong mechanic and enjoyed beekeeping and gardening.

Born on November 8, 1937 in Philipsburg, PA, he was the son of the late John and Sophie (Fetcenko) Kashella and his step-father, John Ballock.  He married the former Norma Jean Hudak on March 10, 1978, in Philipsburg, PA, she survives him at home.
He had been employed with the General Cigar Company of Philipsburg and worked as a mechanic at Kraut Pontiac in Bellefonte, PA.  He then worked for Reichdrill of Philipsburg for over 35 years, until retiring.  He was a 1959 graduate of the Morris Township High School.
In addition to his parents, he was preceded in death by his step-father; and a brother Jim Kashella.
Along with his wife, he is survived by a brother, Don Ballock of Lance, PA;  several nieces and nephews.
The funeral service will be held at 11:00 a.m. on Monday, August 27, 2012 at the Beezer-Heath Funeral Home in Philipsburg, PA with Pastor Terry Smith officiating.  Burial will be at the Messiah Baptist Cemetery in Lanse, PA.
At Mr. Kashella's request, there will be no public visitation.
Military honors will be accorded at the funeral home by members of the Moshannon Valley Independent Honor Guard.