George W. "Jack" Hill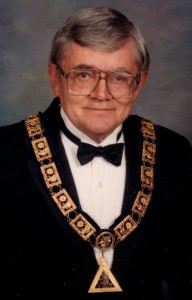 George W. "Jack" Hill, 75, of RD Philipsburg passed away at home on Monday, June 30, 2014 after a lengthy illness. He was born in New Kensington, PA on April 29, 1939, a son of the late Alex "Eck" and Zelda (Peck) Hill.
On June 27, 1964 in Winchester, Virginia he married the former Verone Shufran who survives at home. In addition to his wife he is survived by several nieces and nephews. He was preceded in death by his parents, one brother and one sister. Although his immediate family was small, he was richly blessed by the enduring love of Verone's twelve siblings and their families.
Jack was raised in the Lutheran faith but for the past 25 years was a member of Gethsemane United Methodist Church in Allport.
A lifetime resident of the Philipsburg area, he graduated from the Philipsburg High School in 1957. Following a four year tour of duty in the U.S. Air Force he returned home and managed or co-owned

several fruit markets and worked in the produce department of Riverside Market for eleven years. He was then employed with the U.S. Postal Service as a letter carrier in Clearfield until failing health forced his retirement in 1999.
Jack was an avid bowler, softball player and was a loyal Pittsburgh Pirate fan for more "than 60 years. He and his wife loved attending auctions and collecting antiques.
He was a charter member and past president of the Philipsburg Area Jaycees and was selected as a J.C.I. Senator.
He was a life member of the Benevolent and Protective Order of Elks, Philipsburg Lodge, # 1173 where he served as Exalted Ruler in 1990. In 1998 he was elected District State Vice-president, and in 1999 served as District Deputy Grand Exalted Ruler for the North Central District.
Some of his proudest moments in Elkdom came when his wife, Verone, was elected and served in the same capacity, the first woman from the North Central District ever to do so.
A celebration of life will be held Friday, July 11, 2014 at 7 p.m. at Gethsemane United Methodist Church, Allport with Rev. Heather M. Baker-McAllister officiating. An Elks memorial service will also be conducted by members of the Philipsburg lodge. Military honors will be accorded at the church by members of the Moshannon Valley Independent Honor Guard.
Burial will be at Grandview Cemetery, Morrisdale.
Memorial contributions may be made to the Clearfield County S.P.C.A., 275 21'st St., Clearfield, PA 16830 or to the Holt Memorial Library, 17 N. Front St., Philipsburg, PA 16866.
Jack's family would like to thank Mount Nittany emergency room physician, Dr. Kevin Finnerty; his personal care physician, Dr. Richard Hale; Centre Crossings Hospice and hospice coordinator, Dr. Paul Wholley for their professional and compassionate care during Jack's illness.
Friends may sign the guestbook at: beezerheathfh.com.