Harold "Tub" Harris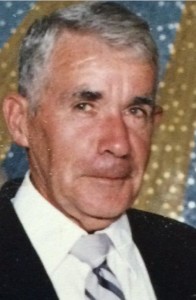 Harold "Tub" Harris, 80, of South Philipsburg, died Thursday, February 18, 2016 at his residence.
Born on August 11, 1935 in Philipsburg , he was a son of the late Joseph, Sr. and Sarah (Harris) Harris.
Mr. Harris was a protestant by faith and was a founding member of the Hemlock Rod & Gun Club. He enjoyed hunting, fishing, watching the Steelers and Pirates, and spending time with his children, grandchildren, and great-grandchildren.
He was a carpenter by trade and had been employed as a concrete finisher with Glenn O. Hawbaker of State College until his retirement in 2002.
In addition to his parents, he was preceded in death by a sister, Aileen Burge and a brother, Joseph Harris, Jr.
On August 11, 1956 in Cumberland, Maryland, he married the former Rosalind C. Hayward, who survives at home.
Mr. Harris is also survived by four daughters, Deborah Kolbe of Philipsburg; Sandy Albright and her husband, Scott of Osceola Mills; Barbie Blazosky and her husband , Phil of Dover, Pennsylvania; Susan Kopchik and her fiance, Jim Lender of Morrisdale; five sons, William Harris and his wife, Debbie of Osceola Mills; Thomas Harris and his wife, Susan of Philipsburg; Jeffrey Harris and his wife, Jean of Philipsburg; Richard Harris and his wife, Sue Ann of Houtzdale ; and Kevin Harris and his fiancee, Beth Rimbeck of Philipsburg; a sister, Betsy Sutton and her husband, Paul of Cummings, Georgia; and a brother, Charles Harris of Akron, Ohio.
Also surviving are fourteen grandchildren , Larry Kolbe, Jr. and his wife, Stephanie of Philipsburg ; Greg Albright and his wife, Kaity of Philipsburg; Emily Dickson and her husband , Kevin of West Decatur; Colton and Jordan Harris of Philipsburg; Nathan and Trevor Harris of Osceola Mills; Sara Harris of New Cumberland; Laura Harris of Houtzdale; Hunter Harris of Philipsburg; Megan and Tyler Blazosky of Dover; Justin Kopchik and his wife, Katie of Philipsburg; Bethany Kopchik of Morrisdale; and five great-grandchildren , Zach and Ryan Kolbe; Devin and Maleena Albright; and Tallon Dickson; and several nieces and nephews.
Funeral services will be held on Tuesday, February 23, 2016 at 11 a.m. at the Beezer-Heath Funeral Home, Philipsburg with Rev. Scott R. Hartsock officiating. Interment will be at the Philipsburg Cemetery.
Friends will be received on Monday, February 22, 2016 from 5 – 8 p.m. and on Tuesday from 10 – 11 a.m. at the funeral home.
Contributions in memory of Mr. Harris may be made to the Philipsburg-Osceola Little League, P.O. Box 224, Philipsburg, Pennsylvania 16866.
Friends and family may sign the guestbook and share memories at beezerheathfh.com