William T. "Bill" Guiher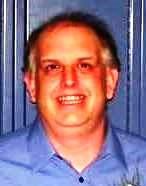 William T. "Bill" Guiher, 48, of Philipsburg, PA died on June 3, 2015 at Geisinger Medical Center in Danville, PA.
Born on May 25, 1967 in Pompton Plains, NJ, he was the son of William G. Guiher of Clearfield, PA and Barbara Jean (DenHollander) Guiher of Toms River, NJ.  He is survived by his fiancee, Erin L. Litzinger of Philipsburg, PA.
Mr. Guiher attended the First Baptist Church of Philipsburg, PA.  He enjoyed cooking and loved all types of music.  He was employed with the Sheetz store in Philipsburg, PA and was a 1985 graduate of the Moshannon Valley High School.
He was preceded in death by a sister, Kimberly Guiher.
In addition to his parents and fiancee, Mr. Guiher is survived by a daughter, Christina R. Guiher & her fiance, Oscar Frear of Virginia Beach, VA; two sons, Theodore G. "Ted" Guiher & his fiance, Theresa Layton of Port Matilda, PA and Bradley L. Guiher of Bigler, PA.  He is also survived by: four grandchildren, Elizabeth Rae Maines, Heather Lee Guiher, Wesley Ray Layton and Benjamin Michael Quade; an aunt, Shirley Subervi of Toms River, NJ, an uncle, Richard DenHollander & his wife Deborah of Wantage, NJ; and several cousins.
The Funeral Service will be held at 2:00 p.m. on Saturday, June 6, 2015 at the Beezer-Heath Funeral Home, 719 E. Spruce St., Philipsburg, PA, with Rev. Theodore G. "Ted" Seibert, officiating.  Burial will be at Marcella Cemetery in Marcella, NJ.
Visitation will be held on Saturday, June 6th 2015 from noon – 2:00 p.m. at the funeral home.
Memorial contributions may be made to a charity of the donor's choice.
Friends may sign the guestbook at beezerheathfh.com.