Betty Gallo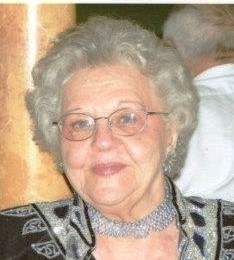 Betty Gallo fell asleep in death on November 22, 2017, in (North) Philipsburg, where she lived most of her life. In recent years, she has been at the Windy Hill Village, PSL, due to failing health.
She was born on December 9, 1926. She was a graduate of the former Bigler Township High School, Madera.
At birth, her name was Elizabeth Christine Richards, but everyone knew her as Betty.
On November 19, 1949, she married Paul Gallo from (North) Philipsburg; and has since been known as Betty Gallo.
She had four children: Wayne, Paul John "Jack," Michal "Shelly" and Lisa; nine grandchildren and fifteen great-grandchildren.
Everyone knew her as a very hard worker. She was most noted for teaching and talking about the Bible.
She was baptized on October 7, 1963, as one of Jehovah's Witnesses and has been an active member ever since.
She was the eldest of eight children and is survived by: her sister, "Sis", in California, a brother, Bill, in Ohio, a sister, Carol, in Arizona and a brother, Carl, in Florida.
She will be sadly missed by all who knew her, for she was a very special person.
Special thanks go out to all the nurses and caretakers at Windy Hill Village and Penn Highlands Clearfield Hospice for their support and care in her last days.
The family will receive friends on Saturday, November 25, 2017, from 2 to 4 pm, at the Beezer-Heath Funeral Home, 719 E. Spruce Street, Philipsburg.