Gregory W. Dillon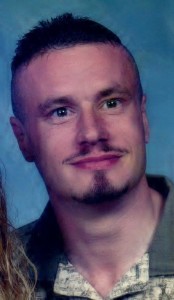 Gregory Watson Dillon, 41, of Chester Hill passed away into the arms of his savior and Lord Jesus on Sunday, October 20, 2013 at UPMC, Shadyside Hospital, Pittsburgh after a lifetime struggle with cystic fibrosis.
He was the son of Clyde & Sherry (Lippart) Dillon, who survive of Chester Hill, PA, born on October 4, 1972 in Clearfield PA.  He married the former Shawna Renee Liegey on December 20, 2002 in Philipsburg, PA.  She survives him at home.
Gregory was a member of the Parsonville Assembly of God Church in RD Houtzdale, PA.  He was employed as a medical transcriptionist with Probity Medical Transcriptions, based out of Harrisburg, PA until his disability prevented him from working in 2009.  He was a 1989 graduate of the Moshannon Valley Christian Academy and was a graduate of the South Hills Business School  in State College, PA.
He was preceded in death by: his maternal grandfather, Albert W. Lippart; paternal grandparents, Clifford C. & Margaret E. (Jackson) Dillon; and two brothers, Chris & Mark Jon Dillon.
In addition to his parents and wife, Gregory is also survived by: his maternal grandmother, Blanche Lippart of Curwensville, PA; mother and father-in-law, Arnold & Betty Liegey of Weedville, PA; and several uncles, aunts and cousins.
The Funeral Service will be at 11:00 a.m. on Thursday, October 24, 2013 at the Abundant Life Fellowship Church in Philipsburg, PA, with Rev. W. Dean Krause officiating.  Burial will be at the Stoneville Cemetery in West Decatur, PA.
Visitation will be on Wednesday, October 23, 2013 from 4:00 – 8:00 p.m. at the Beezer-Heath Funeral Home, 719 E. Spruce St. in Philipsburg, PA and from 10:00 – 11:00 at the church on Thursday.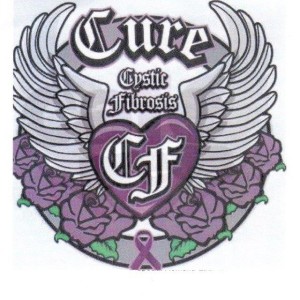 In lieu of flowers, contributions in memory of Gregory may be made to the Cystic Fibrosis Foundation, 6931 Arlington Road, Suite 200, Bethesda, MD 20814.  Cystic fibrosis awareness may be found at www.cff.org.
Friends may sign the guestbook at:  beezerheathfh.com.