Guy M. DeNardo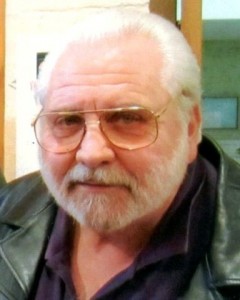 Guy M. DeNardo, 74 of Altoona, PA passed away on Wednesday, September 5, 2012 at Mount Nittany Medical Center in State College, PA.
He was born on September 9, 1937 in Altoona, PA to the late Romeo and Lucy (Grassi) DeNardo.  He was married to the former Josephine Calabrese on September 30, 1961 in Altoona, PA.  She preceded him in death on January 7, 2003.
Mr. DeNardo was a member of St. Therese of the Child Jesus Catholic Church in Altoona, PA.  Guy served his country in the National Guard for 10 years and was a member of the 28th Division Band as a trumpet player.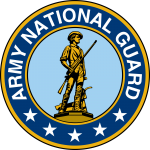 At one time he had his own band and performed backup for bands including The Platters and the Spinners.  He was an avid golfer and loved dogs.
Mr. DeNardo was a self-employed businessman for many years and had been the owner/operator of Guy DeNardo Business Forms of Altoona.  He had also previously worked for the GAF Corporation, Olivetti's Typewriter and National Cash Register.  He was a 1954 graduate of the Altoona High School.
In addition to his parents and wife, he was preceded in death by a cousin, Sr. Jeanne DeNardo, formerly of Altoona, who was like a sister to him.
Mr DeNardo is survived by: two daughters, Susan Portugal & her husband Joseph of Philipsburg, PA and Robin Burns and her husband Gregory of Philipsburg, PA; and five granddaughters, Dianna Portugal and Megan, Jessie, Katie  & Julie Burns.
The Funeral Mass will be celebrated at 12:00 p.m. on Friday, September, 7, 2012 at Saints Peter and Paul Catholic Church in Philipsburg, PA, officiated by Rev. Robert J. Kelly, celebrant.  Burial will be at the Calvary Cemetery in Altoona, PA.
Arrangements are under the direction of the Beezer-Heath Funeral Home in Philipsburg, PA.
In lieu of flowers, donations may be made to the Humane Society or the American Diabetes Association.