Ronald N. Couturiaux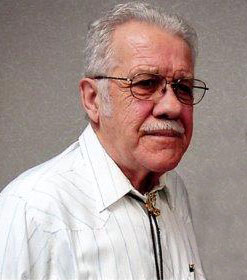 Ronald N. Couturiaux, 82, of (Black Moshannon) RD Philipsburg, died Saturday, February 3, 2018, at his residence.
Ronald was born on May 12, 1935, in Philipsburg, a son of Lewis T. and Catherine A. (Dickson) Couturiaux, both of whom preceded him in death.
Ronald was a graduate of the former Philipsburg High School and a veteran of the US Army.
He was employed for the majority of his career as a crane operator with the former Bethlehem Steel, Bethlehem Plant. After his career in the steel industry, he was employed as a truck driver with HRI, State College, until his retirement.
He was a retired member of the United Steel Workers of America, Local 2599. He was also a member of the American Legion, Jones-Quigg Post 0739, Hockendauqua, for 44 years.
Ronald was preceded in death by a daughter, Nina M. Couturiaux; a sister, Roseanna Adamson; a brother, Lewis "Lou" M. Couturiaux; and a sister-in-law, Kathryn Couturiaux.
He was married on February 14, 2007, in Kylertown, to the former Shirley A. (Dunkle) London, who survives at home.
He is also survived by a son, Noel T. Couturiaux and his wife Lori, of Blandon, Pa; four grandchildren: Nicole Couturiaux and her husband, Ryan McKay, of Toronto, Ontario, Canada, Mark Couturiaux, of Blandon and Jasmin and Tyler Fegley, both of Murrieta, California; a sister, Sandra Bordas and her husband, John, of Philipsburg; a brother, Patrick E. Couturiaux, of RD Philipsburg; and a number of nieces and nephews.
Ronald enjoyed watching sports in his spare time. He was an avid fan of Penn State men's and women's athletics.
A memorial service for Ronald will be held at a date and time to be announced.
Memorial contributions may be made in Ronald's memory to the Moshannon Valley EMS, P.O. Box 289, Philipsburg, Pa 16866.