Robert W. Conklin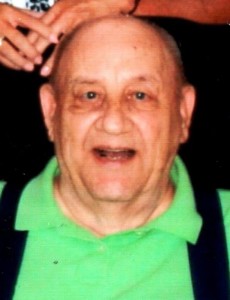 Robert W. Conklin, 82, of Philipsburg went to his Savior on September 4, 2015 after a long and courageous battle. Born on November 2, 1932, in Philipsburg, he was a son of the late Norman and Catherine (Smiley) Conklin.
Mr. Conklin was a member of St. Paul's Episcopal Church, Philipsburg. He was an

Air Force veteran of the Korean War. He was an active participant in a variety of organizations including the Moshannon Lodge# 391, Free & Accepted Masons, Philipsburg; the Hemlock Rod & Gun Club; Reliance Fire Co. of Philipsburg; the United Commercial Travelers; and was a life member of the Benevolent and Protective Order of Elks, # 1173, Philipsburg, of which he served as Exalted Ruler and was a Trustee. Mr. Conklin was also a 1951 graduate of the Philipsburg High School.
In his career, Mr. Conklin held various sales and sales management roles with Penn Industrial, Capital Equipment Sales, and Smeal Enterprises, all of Philipsburg. His work success was related in large part to his work initiative and his ability to establish and maintain relationships.
He is survived by his wife of 62 years, the former Theodora J. "Teddy" Johnston, whom he married on January 20, 1953 in Winchester, Virginia. He is also survived by two sons, N. David Conklin and his wife, Liz of Roaring Spring, PA and Jeffrey J. Conklin and his wife Betty L. of Montgomery, TX; a brother, Eugene Conklin of Philipsburg; three grandchildren, Stephanie A. Beauvais and her husband, Jason of Houston, TX; Joshua David Conklin and his wife Rhonda of Curwensville; Sarah M. Bechtel and her husband, Jason of Curryville, PA; seven great-grandchildren, Benjamin, Kaden, & Lauren Beauvais of Houston, TX, Haylee and Isaac Conklin of Curwensville, PA and Norah and Jakob Bechtel of Curryville, PA.
While his father died when he was young, Mr. Conklin took advantage of the opportunity he had with his sons that his father did not have with him. His love of his sons during their youth was always evident especially considering their distinct and varied interests. Whether it was fishing, hunting, being a scoutmaster or a little league baseball coach, he was always there with his guidance and companionship. This love was a constant throughout his life with his wife, his sons, and their families. Another constant was his quick wit and ability to make people laugh even toward the end of his health battle.
Funeral services for Mr. Conklin will be held on Thursday, September 10, 2015 at 10 a.m. at the Beezer-Heath Funeral Home, Philipsburg, with Rev. William R. Walker officiating. Interment will be at the Philipsburg Cemetery.
Friends will be received at the funeral home on Wednesday, September 9, 2015 from 4- 8 p.m. and on Thursday from 9 – 10 a.m.
The family requests that in lieu of flowers, donations be made to St. Paul's Episcopal Church, P.O. Box 170, Philipsburg, PA 16866 or to a charity of the donor's choice.
Family and friends may share memories and sign the guestbook at beezerheathfh.com