David O. Cassler, Sr.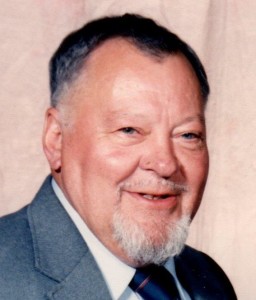 David O. Cassler Sr., 82, of Philipsburg, PA passed away on Saturday, September 7, 2013 at Mount Nittany Medical Center in State College, PA.
He was the son of the late Harry S. and Olive Lucinda (King) Cassler, born on August 7, 1931 in Curwensville, PA.  He was married to the former JoAnn K. Forsburg on August 4, 1956 in Philipsburg, PA.  She survives him at home.

David was a member of the First Church of Christ in Philipsburg.  David served as a sergeant in the Army during the Korean War.  He was awarded the Korean Presidential Unit Citation, United Nations Service Medal, Korean Service Medal with 6 battle stars, Combat Infantry Badge, Occupational Medal (Japan), Purple Heart, and the Bronze Star.  He was a member of the Little Lake Michigan American Legion, the Disabled American Veterans, and a life member of the 25th. Infantry Regiment (Cacti) Association.  He was a member and Past Exalted Ruler of the B.P.O. Elks, #1173, Philipsburg, having served as Exalted Ruler three times.  He was a member of the Moshannon Lodge, #391, Free and Accepted Masons, Williamsport Consistory, of which he served as an officer, and the Jaffa Shrine.  David was also a member of the PA Sheriffs Association, the Quehanna Industrial Development Corporation in Karthaus, PA, the Philipsburg Bi-centennial Committee, the Moshannon Valley Economic Development Partnership, served as a volunteer with the American Red Cross, and had been a board member with the South Hills Business School.  He and his wife JoAnn were also campground hosts at Moshannon State Park for over 15 years, and were recognized for over 2,000 hours of service.
David worked for Peerless Trucking as a driver, dispatcher, and then Assistant Terminal Manager.  He then was employed with Merryman Trucking as a Safety Director until retiring.  He attended the Clearfield High School, completing and earning his high school diploma while serving in the Army.
In addition to his parents, Mr. Cassler was preceded in death by a sister Margaret Cassler.
He is survived by: two daughters, Louise K. Cassler of Philipsburg, PA and Nancy A. Morbeto & her husband John "Max" of Sundance, WY; three sons, David O. Cassler, Jr. and his wife Tammy of Gearhartville, RD Philipsburg, PA, Donald O. Cassler and his wife Lori of Morrisdale, PA, & Michael L. Cassler and his wife Deborah of Wallaceton, PA.  He is also survived by eleven grandchildren, six great-grandchildren, and his special friend D.W.
The Funeral Service will be held at 11:00 a.m. on Thursday September 12, 2013 at the First Church of Christ in Philipsburg, PA, with Rev. Timothy D. Richmond officiating.  Burial will be at the Crown Crest Cemetery in Hyde, PA.
Visitation will be held on Wednesday, September 11, 2013 from 4:00 – 8:00 p.m. at the Beezer-Heath Funeral Home in Philipsburg, PA, and from 10:00 – 11:00 a.m. at the church on Thursday.
An Elks memorial service will be held at 7:00 p.m. and a Masonic memorial service at 7:30 p.m., both on Wednesday at the funeral home.  Military honors will be accorded at the church on Thursday by members of the Moshannon Valley Independent Honor Guard.
Memorial contributions may be made to: Shriners Hospital for Children, 2900 Rocky Point Drive, Tampa, FL. 33607, or  Moshannon Valley YMCA, P.O. 426, Philipsburg, PA.
Friends may sign the online guestbook at: beezerheathfh.com.