Douglas K. Burnsworth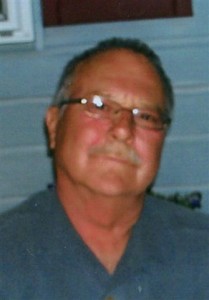 Douglas K. Burnsworth, 63 of Chester Hill, PA passed away on Friday, May 10, 2013 at his residence.
He was the son of the late Edgar W. &  Marilyn E. (Wilcox) Burnsworth, born on November 30, 1949 in Uniontown, PA.  He is survived by his significant other, Susan Carpin Myers, of Chester Hill.
He attended the Hollidaysburg Christian Alliance Church and was an Army veteran of the Vietnam War.  He was also a member of the B.P.O. Elks #1173 in Philipsburg.
Mr. Burnsworth was the owner and operator of Reich Drill and Douglas Explosives, both of Philipsburg, PA.
He was a 1967 graduate of the Albert Gallitan High School of Masontown, PA and attended the Pennsylvania State University.
In addition to his parents, Mr. Burnsworth was preceded in death by: a brother, Richard W. Burnsworth; and a great-niece Kelsey Burnsworth.
He is also survived by: a nephew, Rick Burnsworth of Philipsburg; a niece Debra Lust of Apopka, FL; a great-niece, Devin Burnsworth of Altoona; a great-niece, Ava Lust and a great-nephew, Grant Lust, both of Apopka, FL.
A memorial service will be held on a date and time to be announced.
There will be no public visitation.  Arrangements are under the direction of the Beezer-Heath Funeral Home in Philipsburg, PA.
Memorial contributions may be made to:  Clearfield County SPCA, 275 21st Street, Clearfield, PA 16830 "OR" Rowland Theatre Incorporated, 127 N. Front Street, Philipsburg, PA 16866.
Friends may sign the guestbook at: beezerheathfh.com.