Ellen Marie Burns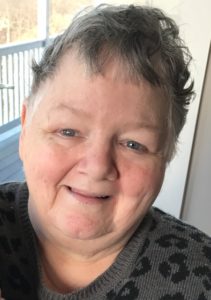 Ellen Marie Burns, 67, of RD Clearfield and formerly of Philipsburg, died Friday, January 27, 2017, at Prince George's Hospital Center, Cheverly, Maryland.
Born May 12, 1949, in Philipsburg, she was a daughter of the late Charles J. "Bud" and Helen P. (Foley) Burns.
Ellen was a 1968 graduate of Philipsburg-Osceola Area High School. She was employed as a nurse's aide with the former Presbyterian Home of Moshannon Heights, Philipsburg, until her retirement.
She was a member of Ss. Peter & Paul Catholic Church, Philipsburg; where she was also a member of the church's Altar –Rosary Society. She had been a member of the former Philipsburg Area Hospital Auxiliary. Ellen enjoyed a number of hobbies including: cross stitching, ceramics, painting and baking.
Ellen was preceded in death by her parents and one brother, William P. "Bill" Burns.
She is survived by two brothers, James F. Burns and his wife Sue, of Philipsburg, and Robert C. Burns and his wife, Linda, of Hampden, Maine; a sister-in-law, Gale Burns, of Ft. Washington, Maryland; and a number of nieces, nephews, great-nieces and great-nephews.
Visitation will be on Thursday, February 2, 2017, from 2 to 4 pm and 6 to 8 pm at the Beezer-Heath Funeral Home, 719 E. Spruce Street, Philipsburg. A Vigil Service will be held on Thursday at 3:30 pm at the funeral home.
A Funeral Mass will be celebrated on Friday, February 3, 2017, at 11:00 am at Ss. Peter & Paul Catholic Church, 400 S. 4th. Street, Philipsburg, with Fr. John Gibbons, Celebrant.
Interment will be in St. Lawrence Catholic Cemetery, Houtzdale.
Memorial contributions may be made in Ellen's memory to Ss. Peter & Paul Catholic Church, 400 S. 4th. Street, Philipsburg, Pa 16866 or to the Holt Memorial Library, 17 N. Front Street, Philipsburg, Pa 16866.
Family and friends may sign the online guestbook and share memories at www.beezerheathfh.com.