Nancy L. Bratton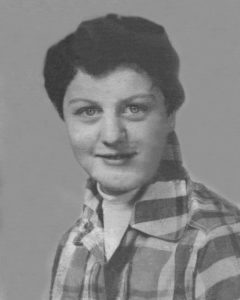 Nancy L. Bratton, 75, of (Hudson) RD Philipsburg, died Friday, May 5, 2017, at Mount Nittany Medical Center, State College.
Born August 17, 1941, in Philipsburg, she was a daughter of the late William H., Sr. and Jane (Travis) Vaux.
She was employed with a number of area businesses throughout her working career; including, the former Philipsburg State General Hospital, the former General Cigar and Charles Navasky & Co.
Nancy was married on August 28, 1958, in Philipsburg, to Gary E. Bratton, whom survives at home.
She is also survived by two sons, Randy A. Bratton and his wife, Geraldine, of Clearfield, and Gregg L. Bratton and his wife, Michele, of Benson, North Carolina; one sister, Shirley Bailey and her husband, Samuel, of Chester Hill; two brothers, James Vaux and his wife Ann, of Pequot, Minnesota, and Donald Vaux and his wife, Henrietta, of Lewistown; she is also survived by a large extended family including numerous grandchildren, great-grandchildren, nieces and nephews.
Nancy was preceded in death by her parents; one daughter, Jodi L. McAllister; one son, Gary E. Bratton, Jr.; two sisters, Anna Jane Vaux and Dorothy Meek; and one brother, William H. Vaux, Jr.
She enjoyed a number of activities; including, spending time with her grandchildren, camping and four-wheeling. She also enjoyed working on puzzle books and she was an avid reader.
A funeral service will be held on Saturday, May 13, 2017, at 1 pm at the Beezer-Heath Funeral Home, 719 E. Spruce Street, Philipsburg, with Pastor John T. Dill, Officiating.
Visitation will be on Saturday, from 10 am until the time of the service at the funeral home.
Interment will be in Philipsburg Cemetery.