Earle W. Bollinger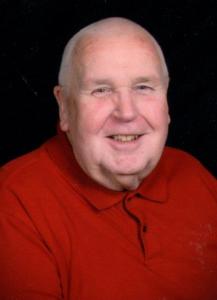 Earle W. Bollinger, 78, of Philipsburg, PA died on Thursday, September 25, 2014 at Mount Nittany Medical Center in State College, PA.
Born on August 5, 1936 in Yukon, PA, he was the son of the late Harry and Hazel (Coconar) Bollinger.  He married the former Donna Seaman on March 20, 1961 in Winchester, VA; she survives at home.
Mr. Bollinger was a member of the Trinity United Methodist Church in Philipsburg for 41 years, serving on the church administrative board for 40 years.  He also served on the finance committee and taught adult Sunday school for many years. Mr. Bollinger loved his Trinity church family and enjoyed serving his church.  He had also been a boy scout troop leader in Chester Hill and had served in the Army in the 1950's.
Mr. Bollinger had been the manager of the McCrory's 5 & 10 Cent store in Philipsburg for 34 years until the store closed in 1995.  He was then employed with his son-in-law, Ted Perks, at Centre Bearing in Philipsburg, for 10 years until retiring.  He was a 1954 graduate of the East Huntingdon High School in Alverton, PA.
In addition to his parents, he was preceded in death by: a brother, George Bollinger; and a sister, Charlotte Lord.  He was the last of his generation.
Along with his wife, Mr. Bollinger is survived by: two daughters, Deborah Perks & her husband Ted of Allport, PA and Susan Josephson & her husband Dean of Clearfield, PA; and a son, Bruce Bollinger & his wife, Kimberly of Irwin, PA.  He is also survived by six grandchildren: Kristen Perks of Tampa, FL; Colleen Perks of Allport, PA; Abbey and Jonathan Bollinger, both of Irwin, PA; and Matthew and Andrew Josephson, both of Clearfield, PA.
The Funeral Service will be held at 2:00 p.m. on Sunday, September 28, 2014 at Trinity United Methodist Church in Philipsburg, PA, with Rev. Brenda K. Leigey officiating.  Burial will be at the Philipsburg Cemetery in Philipsburg, PA.
Visitation will be Saturday, September 27, 2014 from 2:00 – 5:00 p.m. at the Beezer-Heath Funeral Home in Philipsburg, PA and from 1:00 – 2:00 p.m. at the church on Sunday.
Memorial contributions may be made to Trinity United Methodist Church, P.O. Box 465, Philipsburg, PA 16866.
Friends may sign the guestbook at beezerheathfh.com.