Lois W. "Loie" Belko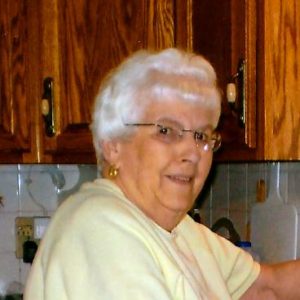 Lois W. "Loie" Belko, 87, of Philipsburg, died Tuesday, September 20, 2016, at her residence.
Born February 22, 1929, in Philipsburg, she was a daughter of the late George Henry and Mary Jane (Formenti) Wood.
Lois had previously attended the South Philipsburg Christian & Missionary Alliance Church and the First Baptist Church, Philipsburg. While attending First Baptist, Lois served as their financial secretary. Most recently, she had attended the Lanse Evangelical Free Church, Lanse.
Lois was a 1947 graduate of the former Philipsburg High School.
She had been employed as a secretary with the former McCrory's 5 & 10 Store, Philipsburg.
Lois was married on July 28, 1952, in Winchester, Virginia, to Andrew John Belko, who survives at home.
She is also survived by her daughter, Amy Jo Belko, of Philipsburg; four grandchildren: Miles Lynn Fenton, of (Treasure Lake) DuBois, Meili Lynn-Qing Belko, Meizhen Lynn-Miao Belko and Minhao Lynn Yan Belko, all of Philipsburg; and numerous nieces and nephews.
Lois was preceded in death by her parents; and two sisters, Mary Lou Lobb and Bertha Jane Wandling.
A funeral service will be held on Monday, September 26, 2016, at 11:00 am at the Beezer-Heath Funeral Home, 719 E, Spruce Street, Philipsburg, with Pastor Richard Gay, Officiating.
Visitation will be on Sunday, September 25, 2016, from 2 to 4 pm and 6 to 8 pm at the funeral home.
Interment will be at Philipsburg Cemetery.
Memorial contributions may be made in "Loie's" memory to the Lanse Evangelical Free Church, 255 Cotohisc Road, Lanse, Pa 16849; or, to the American Cancer Society, 1375 Martin Street, Ste. 206, State College, Pa  16803, or at www.cancer.org
Family and friends may sign the online guestbook and share memories at www.beezerheathfh.com